TESTIMONIALS
The numbers don't lie and neither does the feedback.
FIND OUT WHAT EVERYONE IS SAYING
ENTERTAINMENT
Britney Spears
David Beckham
Jessica Alba
Daniel Gillies
O'Shea Jackson
Jamie King
Elijah Kelly
Corey Hawkins
Jason Mitchell
Ruby Gettinger
Adam Merims
Larry Shuman
NFL
TJ Houshmandzadeh
Marcedes Lewis
Eric Wright
Richie Incognito
Ovie Mughelli
Tim Rattay
Kyle Turley
MLB
Nomar Garciapara
Curt Schilling
Chase Utley
Milton Bradley
US WOMEN'S SOCCER
Abby Wambach
Mia Hamm
MLS
David Beckham
Landon Donovan
Edison Buddle
Cobi Jones
PROFESSIONAL VOLLEYBALL
Nicole Branagh
PROFESSIONAL TRIATHLETE
Jessi Stensland
NHL
Chris Drury
Richard Park
George Perros
Noah Welch
Noah Clark
Dylan Reese
Garrett Stafford
PROFESSIONAL TEAMS
LA Galaxy
Chivas USA
US Women's Soccer
LA Kings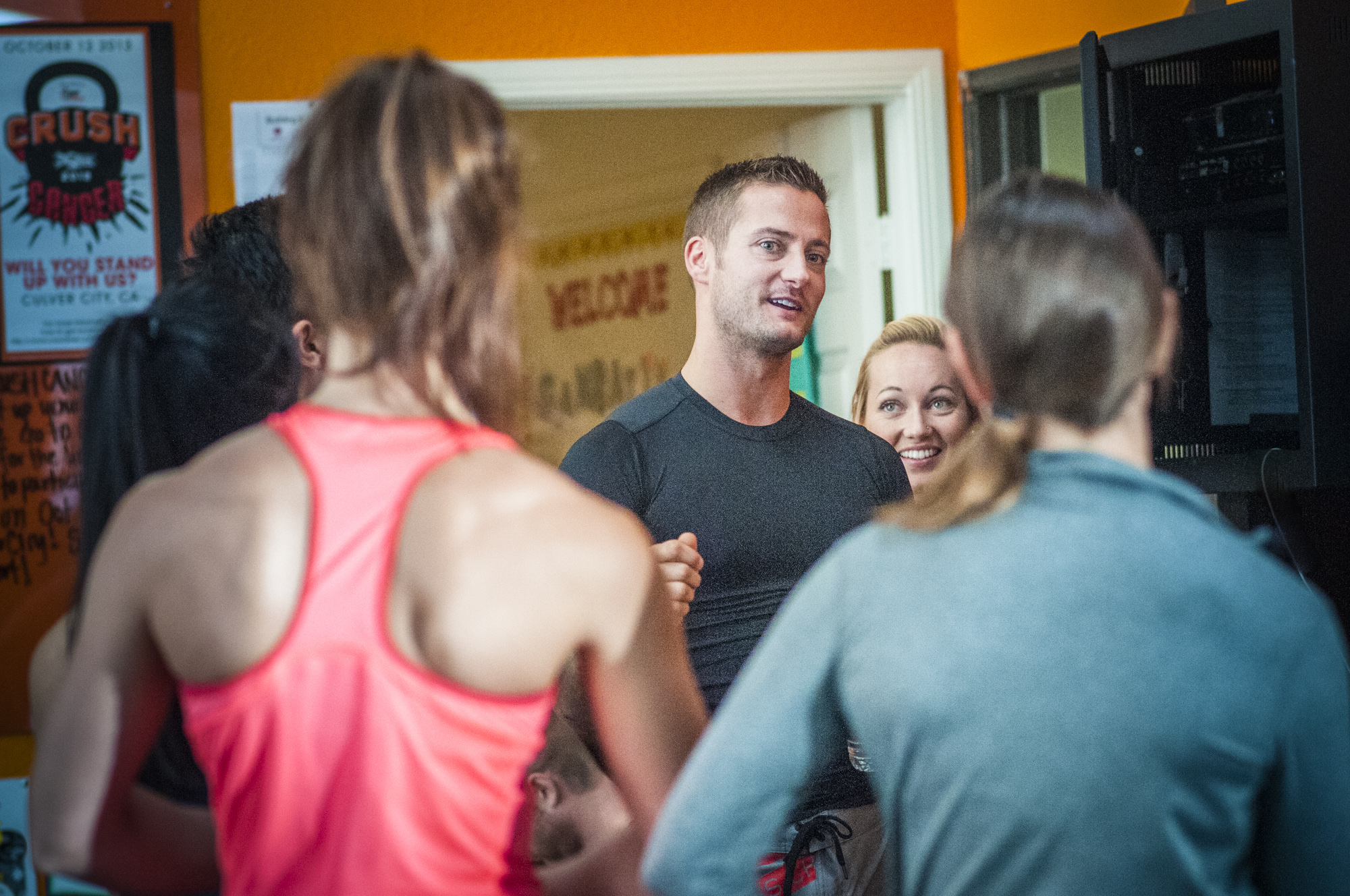 Ruby Gettinger,
Reality Star, "Ruby,"
STYLE NETWORK
"Every time I go to LA I use PJ to train me. My trainers Drew and Shazi trust him and so do I! PJ truly cares about people and their health and dreams. PJ will do whatever it takes to help you reach your goal. I love the fact that he hears you. I love the fact that he did a physical evaluation on me. If you have any injuries or pain in certain areas, he listens to you and will find a way to get your training in that section without hurting you! He believes like I do! He believes we all can beat the odds! If you are in LA or if you are just visiting, you HAVE to train with PJ. Just go one time and you will be hooked!! You will also see PJ training me in the 4th season of Ruby! YAY!!! I love you, PJ!!!"
Owain Yeoman, Actor,
"The Mentalist,"
CBS
"Working out with PJ is a dynamic, fun, and informative experience. He is a great guy who has offered me a completely new way to approach the gym by combining strength and resistance work with explosive bursts of cardio. PJ draws upon a wealth of practical, nutritional, and scientific experience to ensure that I get the most from my workouts and that my fitness goals can be achieved in a realistic and stimulating way. I have no hesitation in recommending him."
Jock Millgardh,
Executive Producer, MINUTE TO WIN IT
"PJ is a great trainer who really puts you through your paces. He's also a nice guy, which helps a lot when you're in pain."
Adam Merims, Producer
STRAIGHT OUTTA COMPTON
"PJ changed my body and my life. He's the only trainer I have ever worked with who truly customized my work out to address my needs: muscle imbalances, aesthetics, goals etc all were factored in to his plan. The plan works. In my first six weeks, I lost 13 pounds and added 4 pounds of lean mass with my body fat dropping six percent."
Reda Alili, CEO/founder RED@ENTERTAINMENT, INC.
"I have worked out with many trainers and coaches in my life and nobody has pushed me harder to succeed than PJ. He helped me push through limits that I didn't even know existed within myself. I have never looked or felt better in my life; I lost 30 lbs in six weeks! He completely transformed my life and I am forever grateful."
James Hosney, Distinguished Scholar-in-Residence—AMERICAN FILM INSTITUTE CONSERVATORY
"PJ Stahl is the ideal of a personal trainer. All other personal trainers, no matter how good, are still his shadows. PJ cares about you and helps you care about yourself. Because of his positive energy and emotional generosity, PJ makes every workout a completely satisfying experience, no matter how hard he makes you work. After a workout with PJ, you know that you have accomplished some of the goals that he helped you establish at your first session with him. In addition, he's more organized and computer savvy than any other trainer I've worked with; after a few weeks, he can chart all the changes your body has undergone since you first started working with him. He takes working out so seriously that he buys pieces of equipment that the gym doesn't have so that you're not just confined to the machines and weights in the gym and every workout becomes unique, tailored to the needs of each client. Finally, even when I'm having a bad day, PJ makes my workout so enjoyable that I forget my troubles and begin to feel good by the end of the workout. I actually look forward to my workout days with him because I know how fulfilling they will be – and this is all thanks to PJ!"
Daniel Montoya
Associate Photo Editor, VIVMAG
"PJ's workouts are detailed and strenuous... but most importantly, achievable! He takes the time to observe how each individual body reacts to a strength training program, then provides the most effective work out in the time that we have. He has set me up for success and has provided me with the foundation to sustain a healthy and safe strength training program. I would recommend him to anyone looking to get or stay fit!"